How KFTS is different from other firms: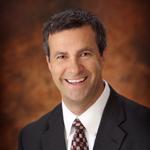 At Kreuser Financial& Tax Service, Inc., I strive to make a positive impact on people's lives and their well being by providing responsible solutions to their investment and financial needs.
The number of financial choices you face today can be overwhelming and are too complex and dynamic to handle alone. With over 16 years of experience and education, Kreuser Financial, Inc. is committed to your success.
I founded my organization around common principles including:
Providing independent / unbiased research and guidance.
Focusing exclusively on your financial and tax matters.
Priding ourselves on honesty, integrity and superior value-added service.
Locally owned and operated.
Access to a broad range of independent products and services that are offered at a fair price.
I will work closely with you to coordinate your entire financial picture and make decisions with you, not for you.